Bring your talent and creativity to our award winning theatre company!
Our auditions are posted on this page when available.
We also forward this information to the Portland Area Theatre Alliance and other local media. We hold auditions for adults and
children, depending on the production.
Upcoming Audition Dates:
Holiday Inn July 22, 23
Lost Treasures staged reading of musicals Weird Romance, Romance/Romance, Day in Hollywood Night in Ukraine July 22, 23
A Few Good Men July 29
A Tomb with a View August 26, 27

Audition signups begins approximately 4-6 weeks prior to auditions. Signups for audition notices are posted on our website. You can sign up on our website to receive audition notices as soon as they are announced.
_________________________________________________________
FOR THE MUSICAL: IRVING BERLIN'S HOLIDAY INN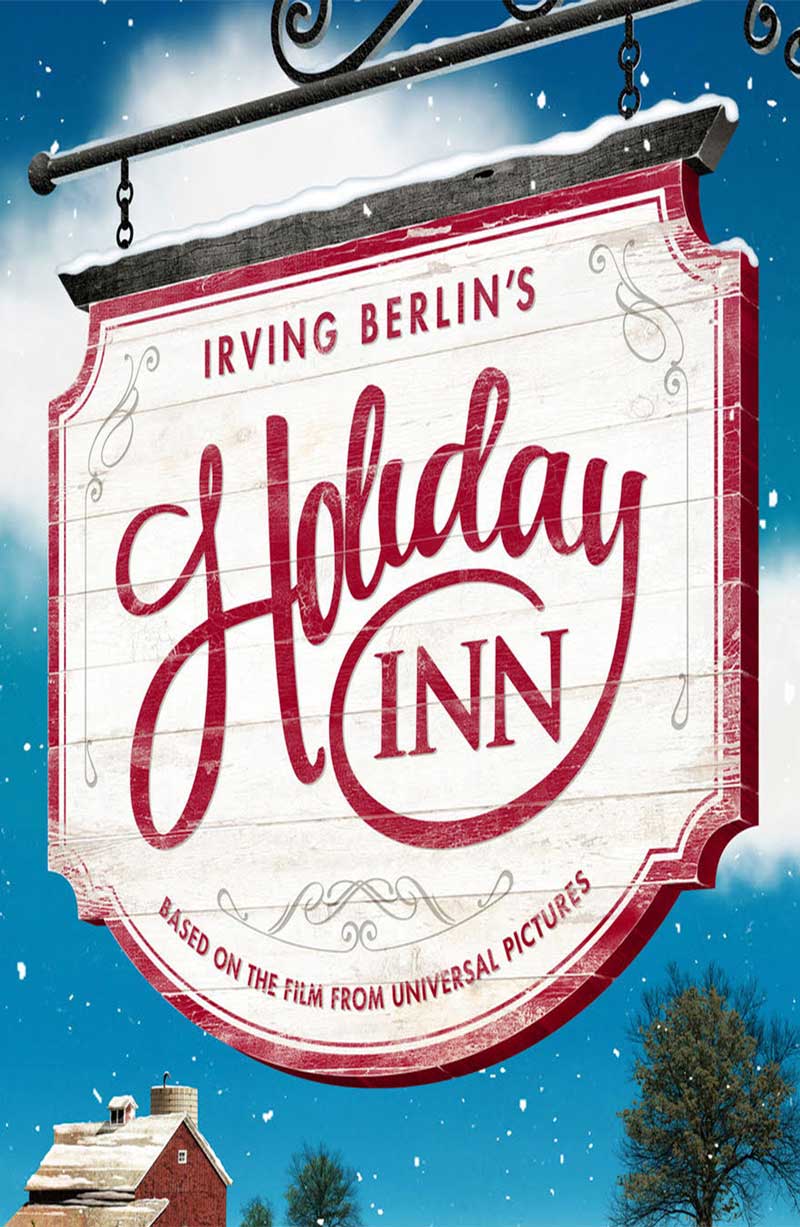 AND THE LOST TREASURES COLLECTION which includes
WEIRD ROMANCE
ROMANCE/ROMANCE
A DAY IN HOLLYWOOD, NIGHT IN UKRAINE
JULY 22, 23, 2023
Online audition SIGNUP HERE.
or call 503-635-3901 if you need assistance with sign-up.
Irving Berlin's Holiday Inn will be directed by Dennis Corwin. The assistant director/choreographer is Laura Hiszczynskyj and the music director is Cyndy Ramsey-Rier.
Weird Romance, Romance/Romance and A Day in Hollywood/Night in Ukraine are a series of musicals presented as the Lost Treasures Collection during the season. Lost Treasures is now in its 12 year presenting musicals in a concert reading format at LTC's Side Door Cabaret. Each production has 5 rehearsals and 3 performances, directed by Dennis Corwin. The music director is Jeffrey Michael Kauffman
Lakewood encourages diversity in casting and the directing team is strongly seeking artists of any race, gender, body type, and age. Ensemble members may play multiple roles. ALL roles are open for audition. All roles receive remuneration.
Callbacks if needed will be held Monday, Tuesday or Wednesday at 6:30pm.
Materials Needed:
Prepare a song in the style of the show. Bring two songs: an up-tempo and a ballad. You may be asked for a song in an alternate style. Music should be in the key you present to our accompanist. No prerecorded music or a cappella singing. Note: you may be asked to cold read or sing from the script or score at the audition.
Dance auditions for Holiday Inn only: Tap and Jazz are required to be considered for the chorus dance/ musical numbers. Auditioners will be led through both tap and jazz sequences at the dance audition.
The dance audition will be held at 3:00-4:30 pm on Saturday and 4:30 and 6:00 on Sunday. Plan to come before OR after your audition appointment time for group dance auditions on your audition day. You can Bring tap and jazz shoes.
Resumé and headshot:
your resume and headshot to bio@lakewood-center.org (notate the show title and your name in the subject line please)
Please secure an audition appointment and list all conflicts. Rehearsals and performance date commitments
Holiday Inn: Sept 15 – December 17
Weird Romance: October 15 – 21 one week only
Romance/Romance: February 11 – 17 one week only
Day in Hollywood:   April 7 – 13 one week only
Performance Schedule
Irving Berlin's Holiday Inn opens November 10 and continues through December 17, 2022. Performances are Thurs. – Sat. at 7:30 PM, Sundays at 2:00 with two Saturday matinees at 2pm and two Wednesday evening performances at 7:30 PM.
Lost Treasures Collection (Three performances only: Friday/Saturday at 7pm, Saturday matinee at 2pm)
Weird Romance: October 19, 20
Romance/Romance: February 16, 17
Day in Hollywood: April 12,13
About the Musicals:
Irving Berlin's Holiday Inn is based on the Paramount Pictures 1942. Irving Berlin, Music & Lyrics; Gordon Greenberg and Chad Hodge, book; Gordon Greenberg. The musical opened on Broadway in 2016 after premiering at the Goodspeed Opera House in 2014. A joyous musical featuring Irving Berlin songs, including "Blue Skies," "Easter Parade," "Steppin' Out With My Baby," "Heat Wave," "White Christmas," "Be Careful, It's My Heart," and many more
Lost Treasures Collection Concert Readings
Weird Romance Music by Alan Menken Lyrics by David Spencer Book by Alan Brenner is a two one-act 1992 musical containing a curious mix of a science fiction framework around traditional themes – the generation gap, a love triangle, and the archetypal conflict between those who have power and those who have none.
Romance/Romance Book and Lyrics by Barry Harman Music by Keith Herrmann The show is composed of two acts. The first, The Little Comedy, explores the budding relationship between two people who have adopted personas other than their own. Summer Share, the second act is set in The Hamptons, where two married couples in their thirties are spending the season in a rented cottage.
A Day in Hollywood/ A Night in Ukraine Book by Dick Vosburgh Music by Jerry Herman, Frank Lazarus, Lyrics by Jerry Herman, Dick Vosburgh This Tony Award-winning musical comedy of two one-act plays is a double feature more hilarious than any presented in Hollywood's heyday. A fast-paced comedy à la the Marx Brothers, including tap dancing and rubber chickens!
Role Breakdown
Holiday Inn
Jim Hardy: Male, 30-39 kind, sincere, honest, and good natured; ready to leave showbiz behind for a simpler life on a farm in Connecticut; must be an excellent comic actor with a great voice; lyric baritone.
Ted Hanover: Male, 30-39 a ladies man; a bit slick and always looking for his big break; strong dancer; an excellent comic actor/dancer/singer; must tap; lyric baritone.
Linda Mason: 30-39 at first she is tough and distant, but she ultimately won over by kindness, humor, and mutual love of music; a lovely, charming & funny girl; must sing & dance well; belt/mix.
Lila Dixon: 30-39 a showgirl and isn't the smartest girl in town, but what she lacks in intelligence she makes up for with sheer determination; an excellent comic actor; strong dancer/singer; must tap; high belt.
Louise: 40-59 the local handy woman; tough, no nonsense and extremely perceptive; a strong comedic actor with a great voice; belt.
Charlie Winslow: 9-12 precocious, straight forward and practical: a strong actor/singer; changed or unchanged voice.
Danny – 40-60 – Jim, Ted, Lila's agent, non-singing
Multiple ensemble roles as nightly show dancers (men and women – tap, soft-shoe, etc); radio quartet, radio host, radio voice over, Danny's mother (voice over), First A.D, Director, Cameraman, Sound Man, P.A., Midville Townspeople, Holiday Inn Guests.
_________________________________________________________
A FEW GOOD MEN
by Aaron Sorkin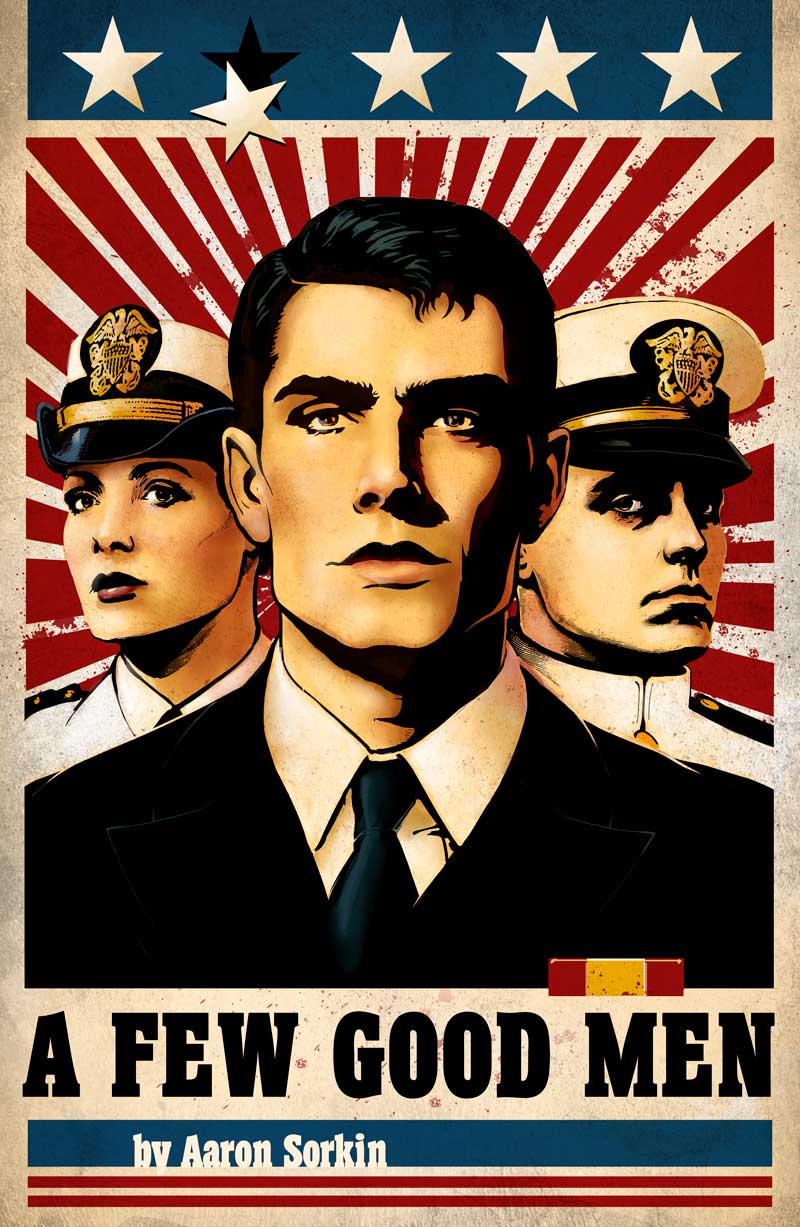 Friday, July 28 and Saturday, July 29.
Visit the Lakewood Theatre website for audition signup or CLICK HERE.
Call 503-635-3901 if you need assistance with sign up.
A Few Good Men by Aaron Sorkin is directed by Karlyn Love
All roles are open and all receive remuneration. Lakewood encourages diversity in casting and the directing team is strongly seeking artists of all races, cultural backgrounds, abilities, body types, and gender identities to audition for all roles. Actors Equity contracts are not available for this production.
Callbacks will be held at the discretion of the director Sunday July 30 and Monday, July 31.
Audition Location: Lakewood Theatre Company at Lakewood Center for the Arts, 368 S. State Street in Lake Oswego.
Audition:
Please complete the appointment sign-up
Please email a resume and headshot to bio@lakewood-center.org and note FGM and your LAST NAME in the subject line. Please bring both resume and headshot to your audition appointment as backup.
Callbacks will be at the director's discretion on Sunday July 30 and/or Monday July 31.
Conflicts not listed at the time of audition may not be honored.
Each 30-minute audition appointment will provide 8 actors (5 men, 3 women) to sign up per time slot to read together as a group.
Auditions will consist of a read from the script. (No prepared monologues necessary.) Sides are available AT THIS LINK.
Please do not be concerned with which role you may be asked to read. Director will read for specific roles if asked to call-backs.
Actors will be asked to review their audition form to make sure the information is correct and update any rehearsal or performance conflicts.
Military style haircuts and facial grooming will be required for actors cast in the production.
Rehearsals: Rehearsals are scheduled to begin the end of January 2024. The schedule of rehearsals can include weekday evenings, Saturdays and Sundays between10:00 AM – 4:00 PM with one day off during rehearsal weeks. A final schedule will be determined after reviewing cast commitments and schedule conflicts.
Performance Schedule: A Few Good Men opens March 1 and continues through April 7, 2024. Performances are Thurs-Sat at 7:30 PM, Saturdays & Sundays, at 2:00 PM and one Wednesday performance at 7:30 PM.
About the play:
A U.S. soldier is dead, and military lawyers want to know why. Accused are two Marines stationed at Guantanamo Bay, but who is really to blame? Was this a simple murder or something far more incendiary? Aaron Sorkin's searing courtroom drama is a provocative and engaging meditation on the inevitable corruption of power, and the responsibilities of those who are just following orders. As timely today as the day it was written!
A Few Good Men had a successful run on Broadway in 1989 and went on to be produced all over the world. Tom Hulce, who originated the role of Lt. Kaffee, was nominated for Best Actor at the Tony Awards that year.
Character breakdown:
Lance CPL. Harold  W. Dawson: 20-25  A Natural Leader
PFC Louden Downey: 18-21  A bit lost, admires Dawson
LT. J.G Sam Weinberg: 35-40  Career JAG Attorney and close friend to Kaffee
LT. J.G. Daniel A. Kaffee: 30-35  Smart, Charming, not sure he measures up in Navy
LT. Commander Joanne Galloway: 30-35  Detail oriented Lawyer, tough, determined
CAPT. Issac Whitaker: 40-50  Jag Attorney/Senior Administrator, witty
CAPT. Matthew A. Markinson: 55-60  Ex Counter intelligence operative and outranked by Jessep even though he is older
PFC. William T. Santiago: 18-25 Sensitive, intelligent
LT. COL. Nathan Jessep: 50-55 Ambitious, articulate, fervent believer in "Traditional idea of America"
LT. Jonathan James Kendrick: 30-35 Fervent Christian, lives by code "Unit, Corps, God, Country"
LT. Jack Ross: 30-35  Jag Attorney, professional, accomplished, follows protocols/orders, but knows himself.
CAPT. Julius Alexander Randolph: 40-55 Trial judge, tough, but fair
CMDR. Walter Stone: 40-55  Doctor, Chief of Internal Medicine 
Tom: 20-25  Jessep's assistant. Capable and efficient
CPL Jesse Owen Howard: 20-25 Likable, friendly, in Kendrick's platoon and testifies at trial
Lawyer #1 in Whitiaker's office
Lawyer #2 in Whitaker's office
Dunn in Kendrick's platoon: 25-30
Hammaker in Kendrick's platoon: 25-30
Sergeant at Arms: 20-30  Trial clerk
Orderly at Pentagon: 20-30 
Sentry: 18-25
2 M.P.'s
_________________________________________________________
About Lakewood Theatre Company
71 Years of Live Theatre: Founded as a not-for-profit organization in 1952, Lakewood Theatre Company is a theatre dedicated to the study and presentation of drama in all its forms; the training and development of actors; and the creation, maintenance, and operation of a theatre in which to present plays and other forms of entertainment. Lakewood Theatre Company is the oldest continually operated, not-for-profit theatre company in the Portland Metropolitan area. It annually provides more than 350 theatre artists the opportunity to learn and display their craft and attracts more than 35,000 people to its shows.
– 71st Anniversary Season –
Productions in the 2023-24 season are underwritten, in part, by
The Regional Arts & Culture Council
The Oregon Arts Commission
The National Endowment for the Arts
The Kinsman Foundation
The James F. & Marion L. Miller Foundation
The Marie Lamfrom Charitable Foundation
Marilyn & Ron Nutting
M.J. Murdock Charitable Trust
The Jackson Foundation
Media Sponsor: The Oregonian, Powering OregonLive