THE DEE DENTON GALLERY AT LAKEWOOD CENTER
The Lakewood Center Dee Denton Gallery exhibits the work of professional two-dimensional artists, and varies from solo and duo exhibitions to group shows. Look for exhibits with challenging themes, complex pairings and mediums that celebrate the visual arts!
Location: Main entrance of the Lakewood Center for the Arts.
Hours: 9 AM – 5 PM weekdays and 10 AM – 4 PM on Saturdays. Also open during performances.
Pop! Goes the Festival: May 2- May 28, 2023
It's the 60th year of the Lake Oswego Festival of the Arts and the Dee Denton Gallery is celebrating by rolling back to the iconic 60s art style.  The Invitational, "Pop Goes the Festival," will be showcasing four professional artists. They will be exhibited before, during & after the 2023 Festival of the Arts. This year the exhibit space has expanded. It will be located in the two main rooms of the gallery in the main entrance of the Lakewood Center building as well as down the southwest hallway. The invited artists are: Phyllis Yes-acrylic and mixed media, Mark Randall-acrylic and mixed media, Raphael Schnepf-Oil, and Leslie Peterson-Sapp-Acrylic and Mixed Media.
Phyllis Yes is the featured artist this year at 2023 Lake Oswego Festival of the Arts Dee Denton Gallery invitational.  She has exhibited locally, nationally and internationally.  Her powerful work focuses on the theme, "Feminize."  In the 1960's she brought to light a feminine edge to what were viewed as masculine trades, tools and toys.  She taught at Oregon State University and Lewis and Clark College, is a playwright and has been featured on many national television programs.
Mark Randall exhibits mainly in the Pacific Northwest.  His art focuses on opinions of the times.  Mark uses a variety of eclectic materials including found objects to make a statement whether generational, political or historical.  Randall has won many awards at the Lake Oswego Festival of the Arts including The People's Choice Award in 2011 and the Best of Show in 2013.
Raphael Schnepf's work is in the San Francisco Museum of Art and the Museum of Modern Art in New York. He created rock posters, album covers and comics in the 1960's.  Today, he concentrates on large stained glass installations, en plein aire and photo realism painting.
Leslie Peterson-Sapp shows her work in local and national shows. She contemporizes historical nostalgia.  She is recognized by dramatic subject matter of human emotion placed in settings which often include mirrors, door and windows.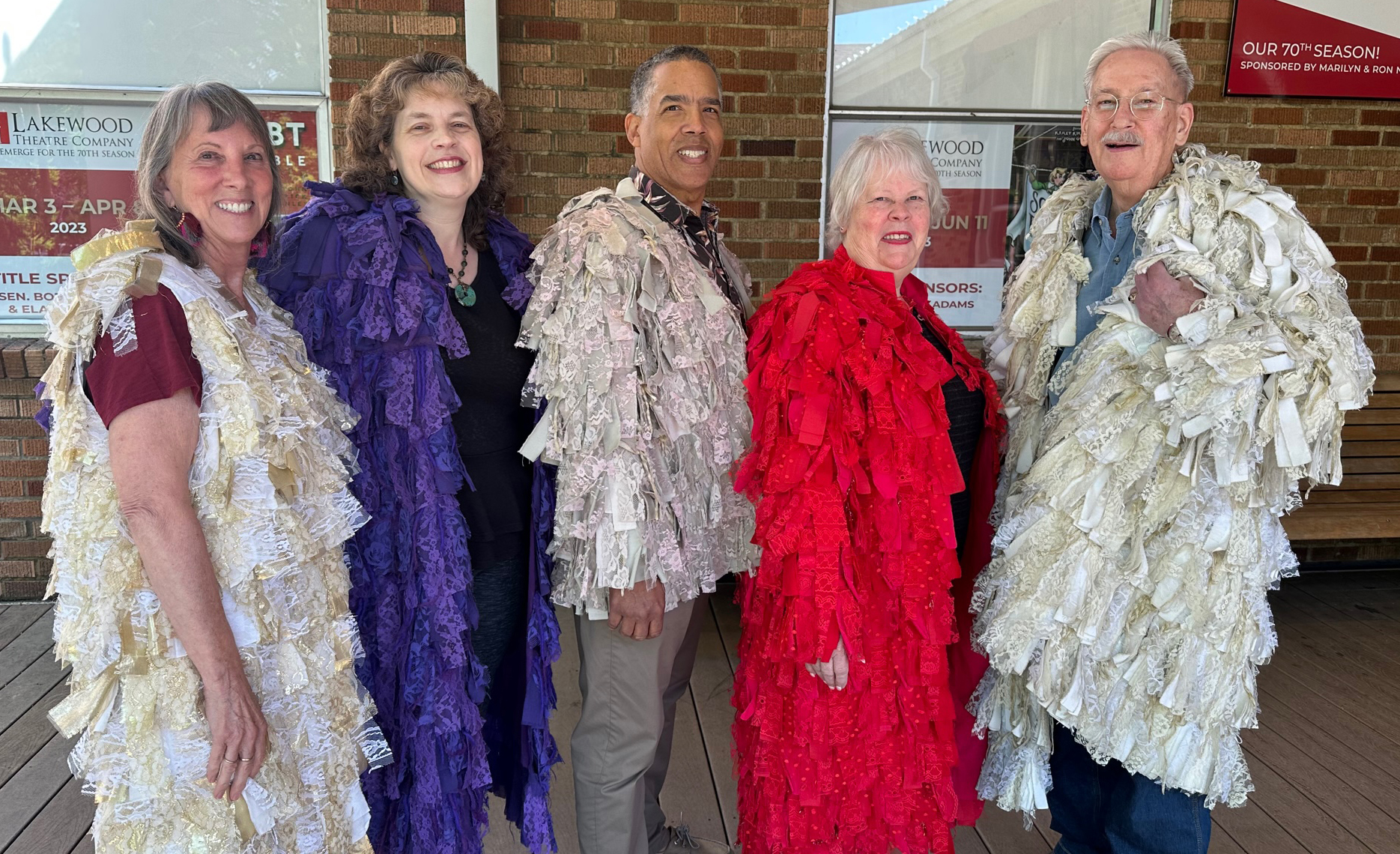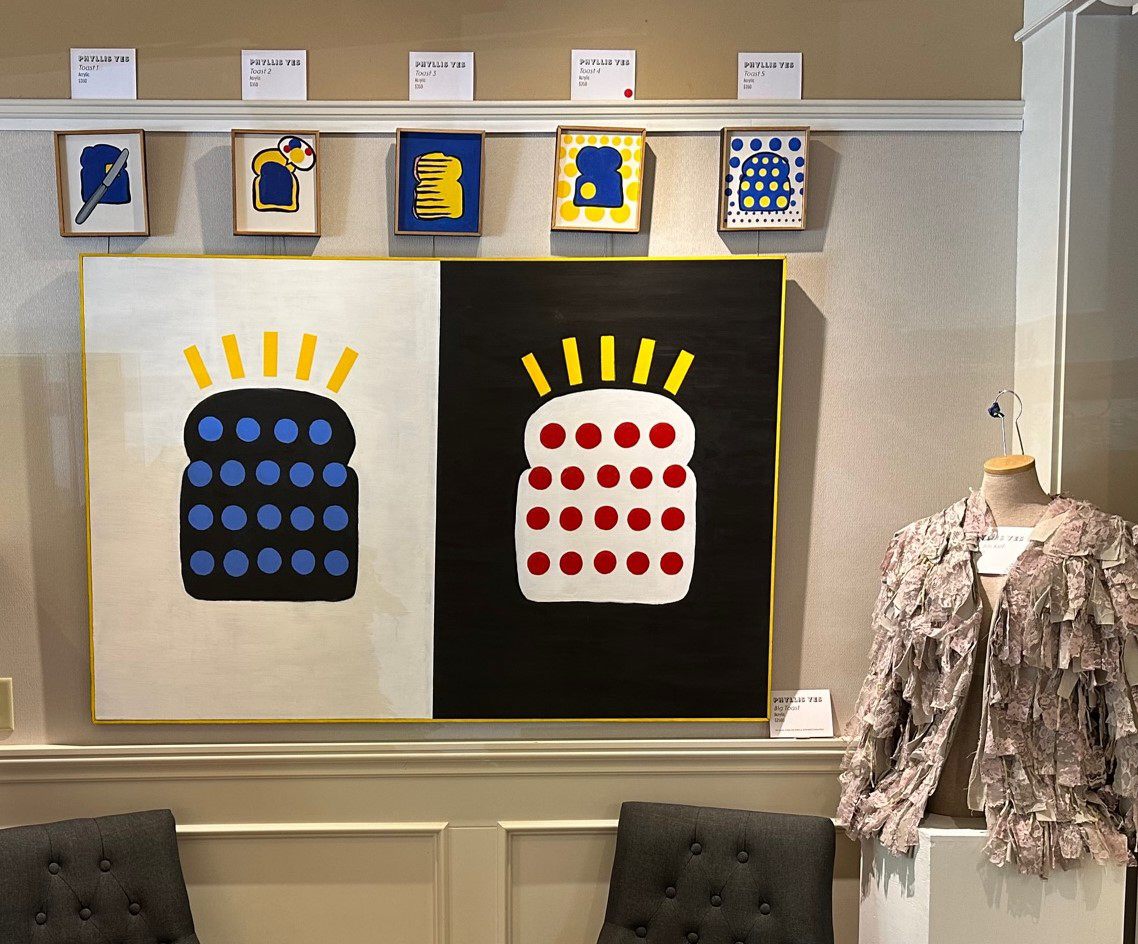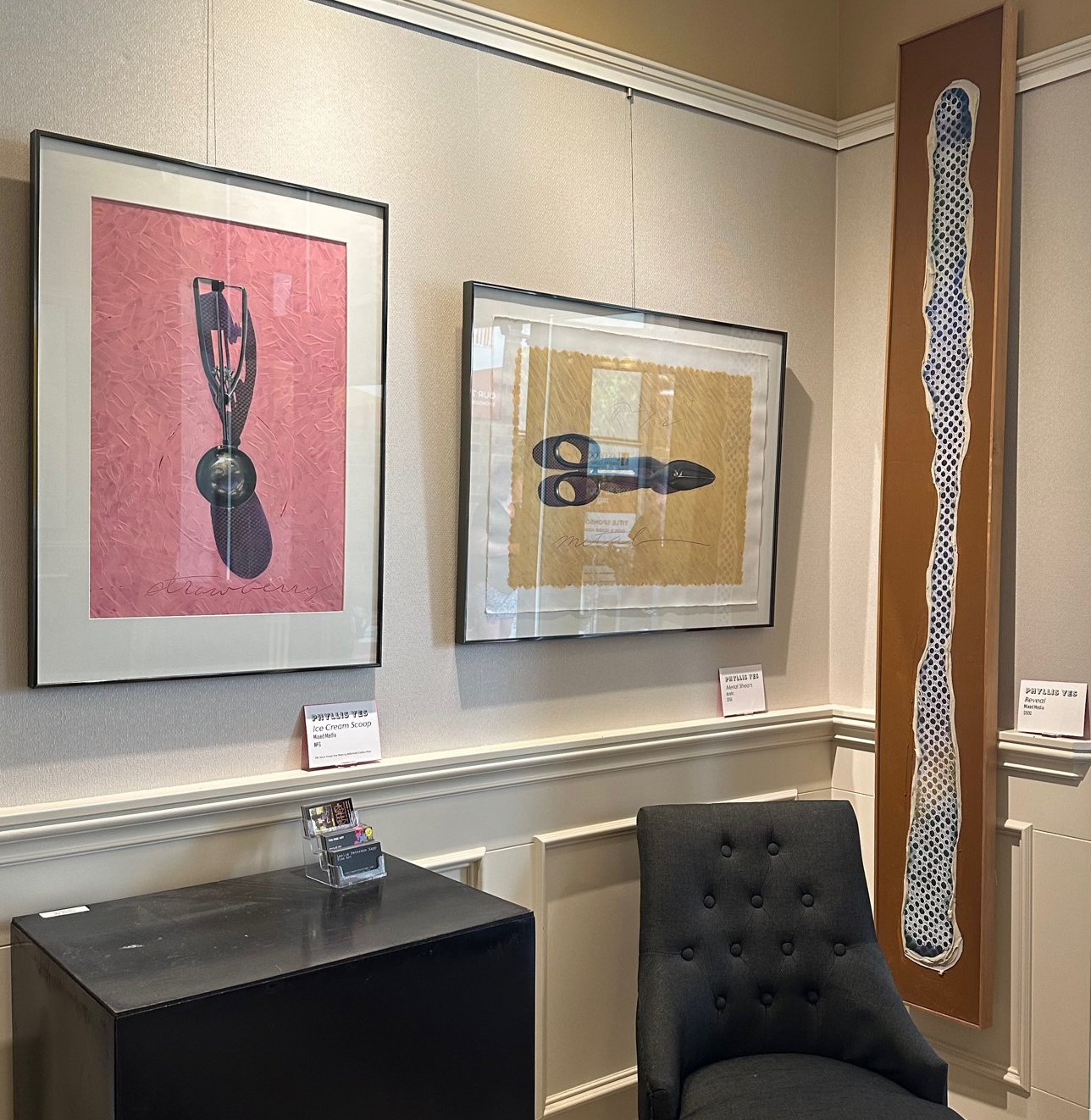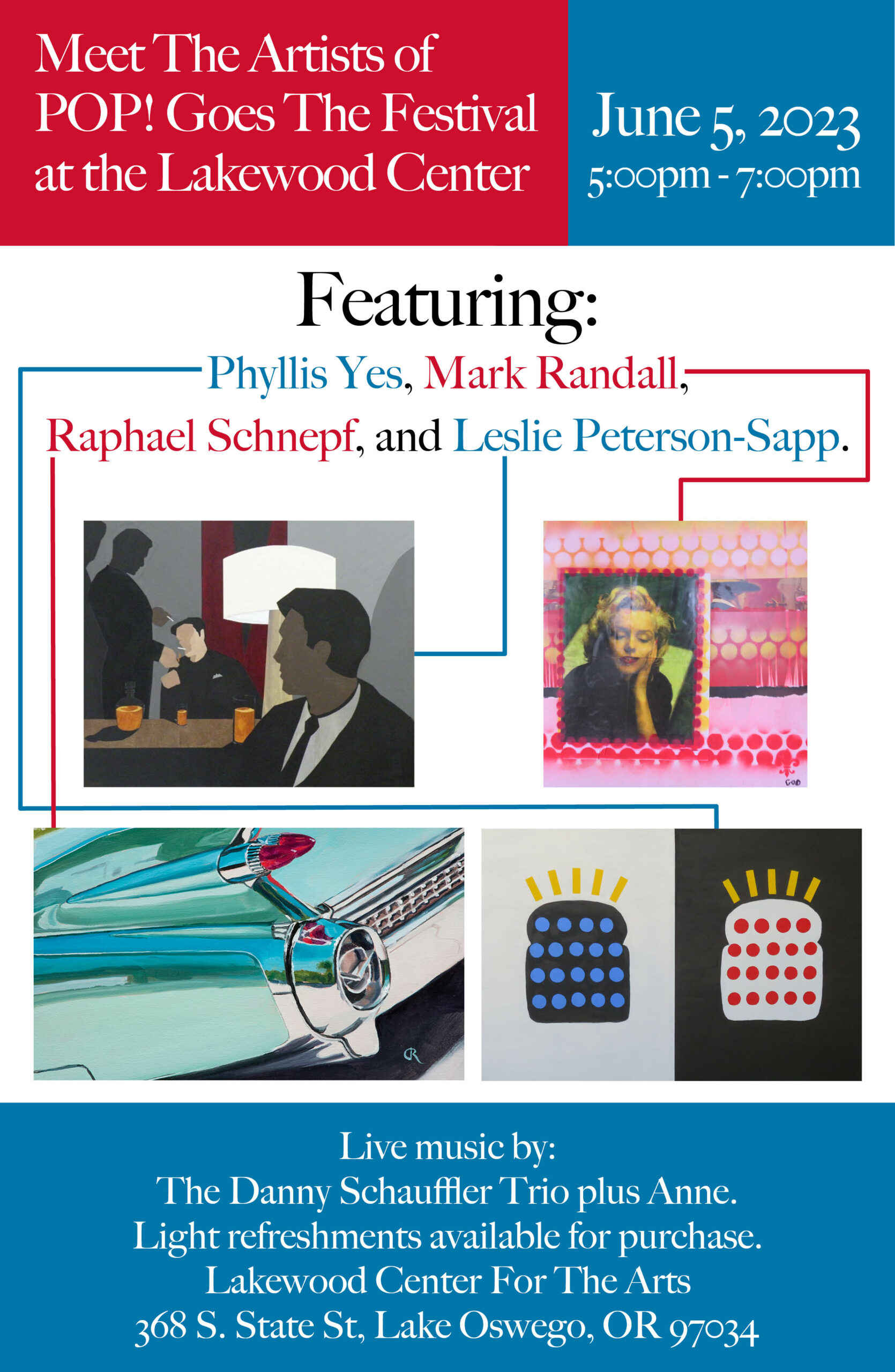 Come and meet the artists at the Art Decked Out event on June 5th, 5:00-7:00pm.  Yes, Randall, Schnepf and Peterson-Sapp will be speaking about their inspiration and painting technique. The Danny Schauffler Trio plus Anne will open and close the evening. Bring picnics and join us at the bistro tables on the lawn.  Drinks and snacks are available for purchase.  Complimentary reservations are required and can be made on the Lakewood Center website.
Donate $100, become a "Friend of the Festival" and attend the Patron Preview Party on June 22nd to hear Phyllis Yes speak more in depth about her work!  Phyllis Yes' famed 911S Porsche will be on display in all of its laced glory at this event. You also get first chance at seeing and purchasing the displayed artwork.
UPDATE: There is no seating available at this event as of May 28. The maximum capacity of 50 has been reached. However you may still come join us and bring a chair. Please RSVP at this LINK.
Join artists for a memorable evening as they explain the art they created after reading The Seed Keeper by Diane Wilson.
The artwork will be displayed throughout April at the Lakewood Center for the Arts. Artists include Bill Baily, Mary Burgess, Leslie Cheney-Parr, Susie Cowan, Bonnie Garlington, Dave Haslett, Jani Hoberg, Sue Jensen, Dyanne Locati, Leslie Peterson-Sapp, Kara Pilcher, Jan Rimerman, Leanne Streit, Terri Neal, Debby Neely, Beth Verheyden, Lisa Wiser, Natalie Wood, Jim Wylder, and Beth Yazhari.
CLICK HERE for a calendar of events for the entire month of April.
February 27- March 26, 2023
Woodland Wonders 
To celebrate our beautiful landscape, this group of artists reveals Woodland Wonders. The Dee Denton Gallery presents various perspectives on trees by artists Ellie Purvis, Ron Purvis, Gary Vincent and Lisa Wiser.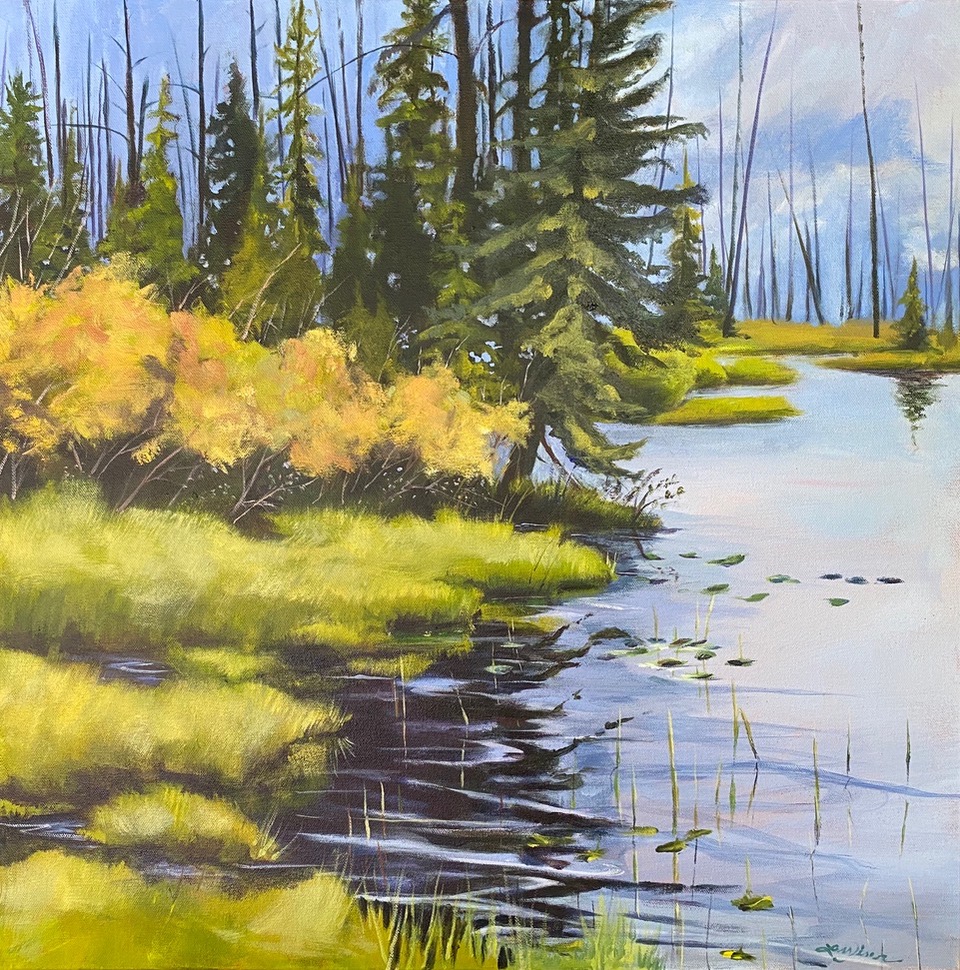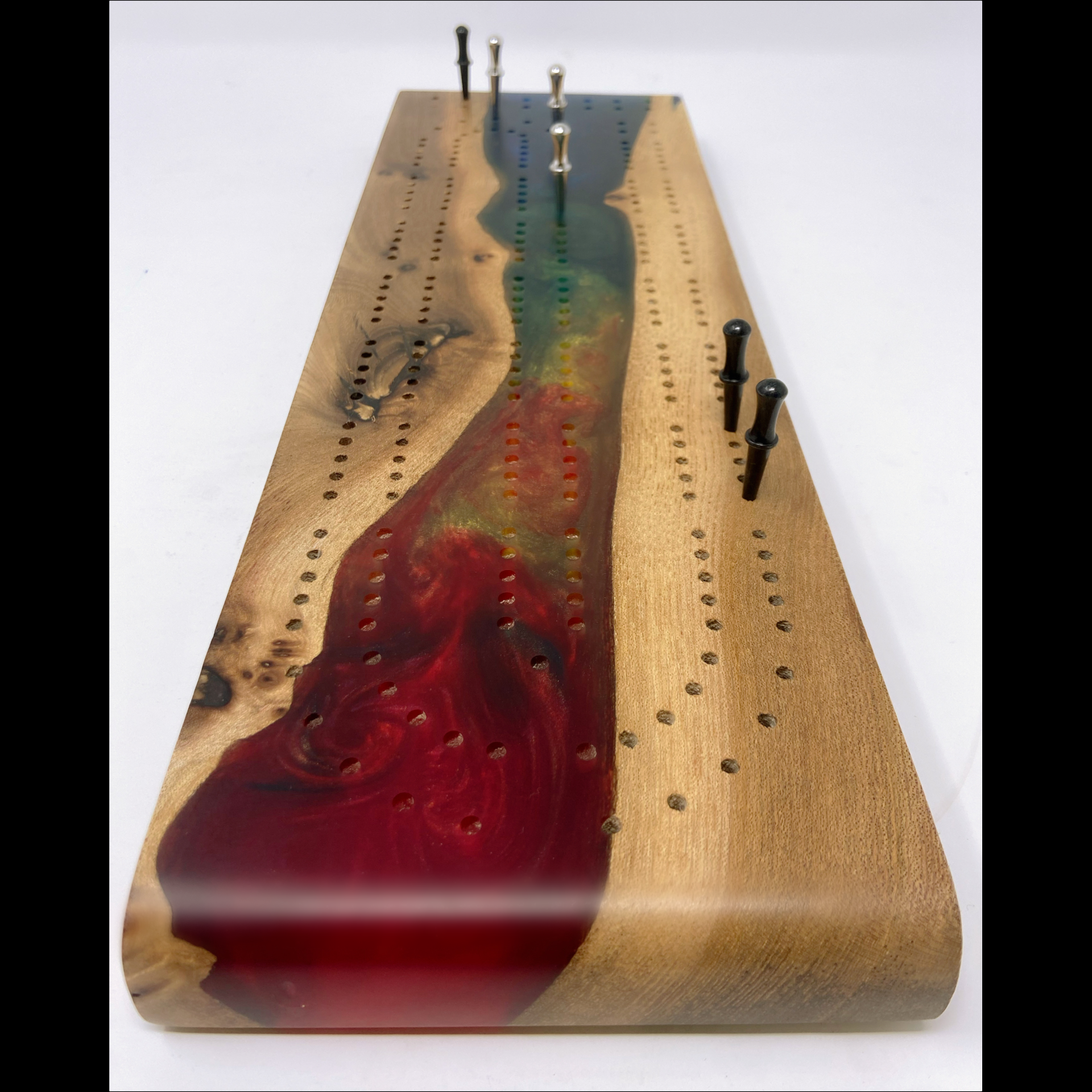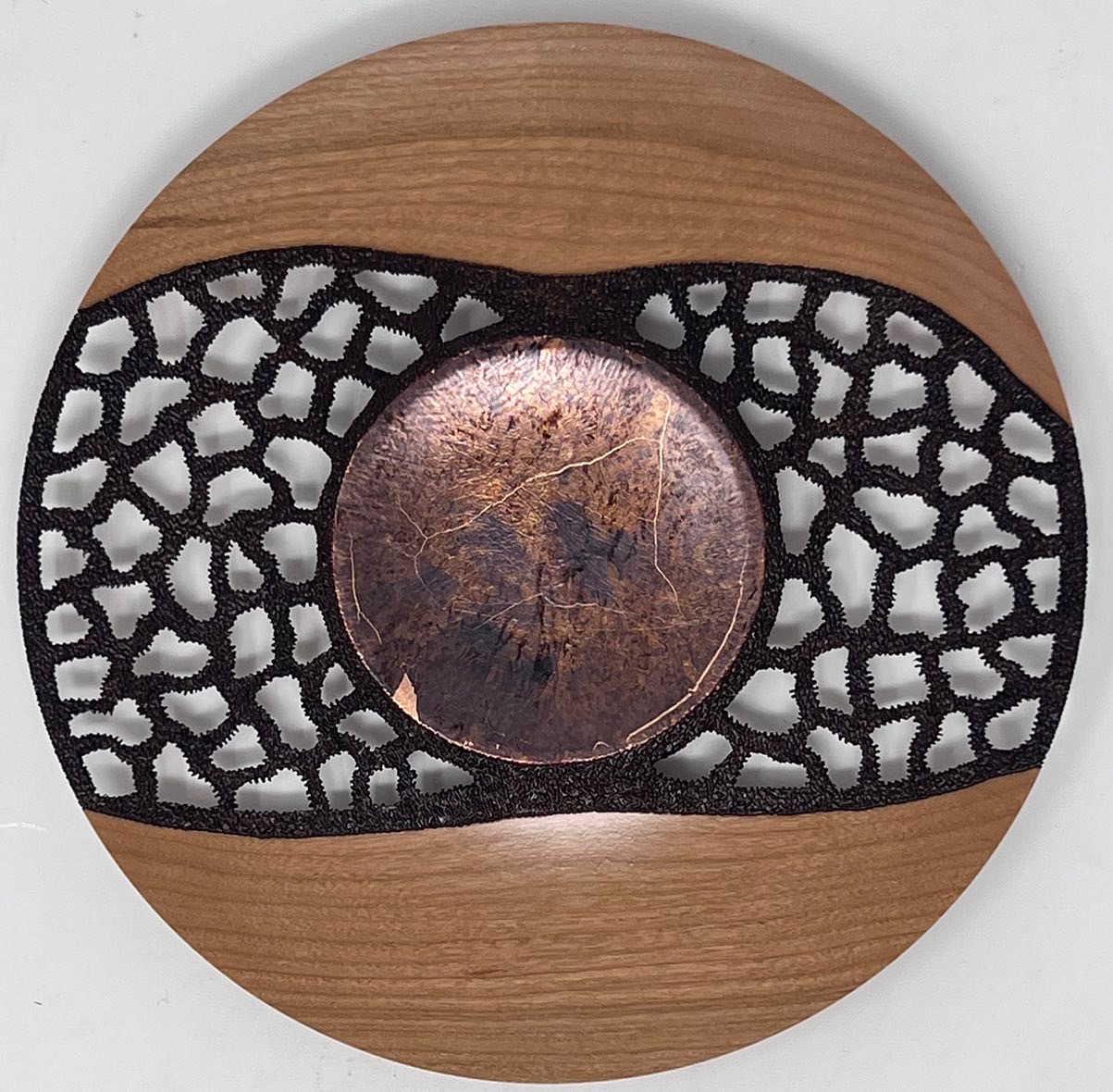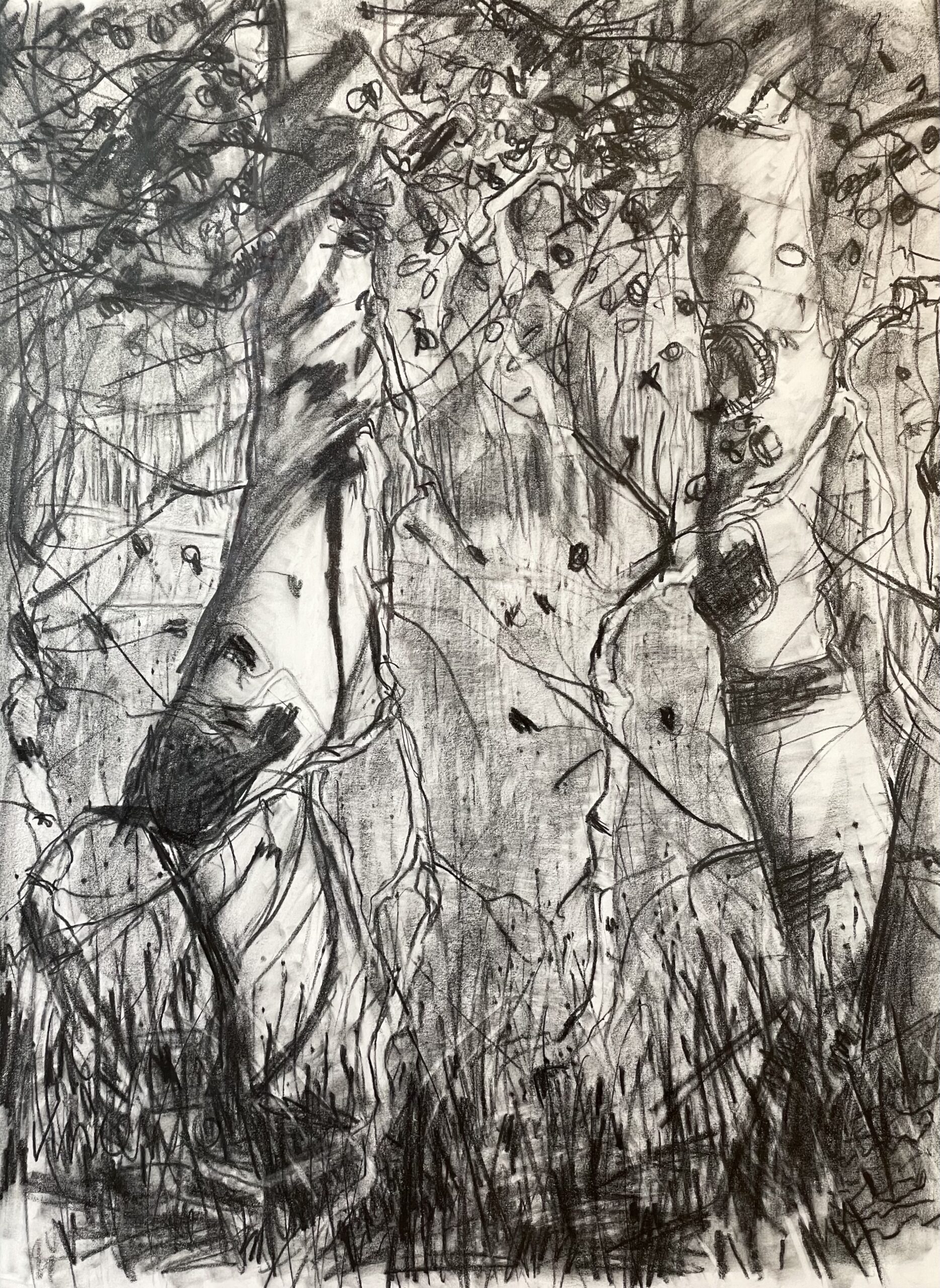 Ellie Purvis is inspired by the beauty of trees. The live edges of wood often remind her of natural landmasses like rocky coasts, mountain skylines, or even outer space.
Ellie and Ron Purvis, her husband, recently won the Best of Wood award at the 2022 Corvallis Art Festival.
Website: mthoodcraft.com 
Ron Purvis has been working with various forms of wood for 30 years. "I enjoy the act of accepting input from the wood and modifying my interaction with the material," states Ron. The results are a unique artwork derived from this collaboration. Ron Purvis exhibits nationally.
Website: ronpurvisart.com 
For Gary Vincent walking in the woods has been a lifelong pleasure. "It is nature, how I feel about nature and what feels natural to me which informs my artistic choices," states Vincent.
See more of Gary Vincent's work at Laura Vincent Design & Gallery in the Pearl District. 
Lisa Wiser is inspired by the physical evidence of wildfires in the alpine environment of McCall, Idaho. Over the past decades these fragile areas have experienced yearly wildfires primarily caused by summer thunderstorms.
Website: lisawiser.com
A portion of art purchased in the Dee Denton Gallery is donated to the Lakewood Center for the Arts. Thank you for your support.